Do a Quick Audit of Your Labor Law Posters Before the New Year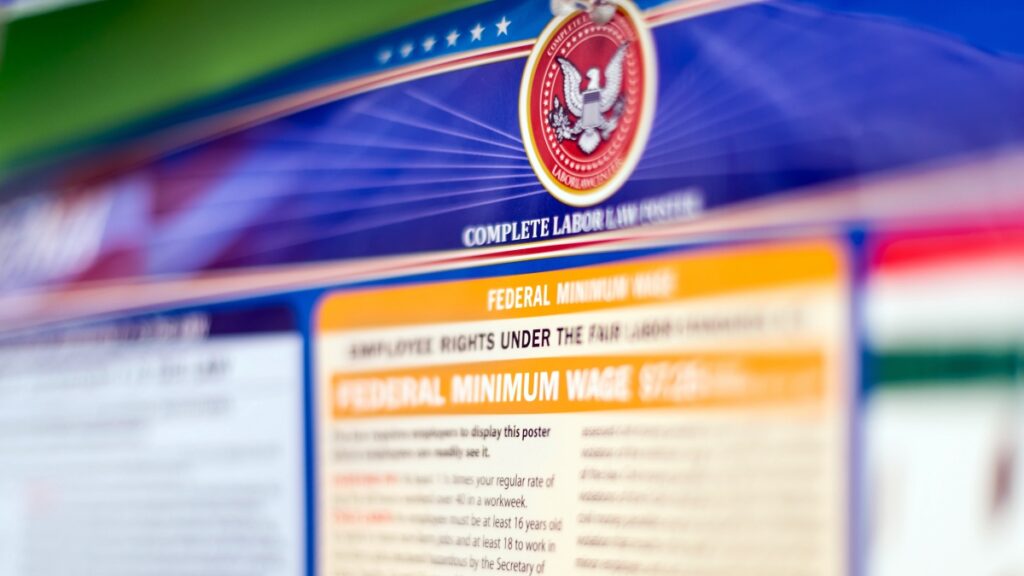 Estimated reading time: 4 minutes
(Editor's Note: Today's article is brought to you by our friends at Poster Guard® Compliance Protection, a division of HRdirect and the leading labor law poster service that gets your business up to date with all required federal, state, and local labor law postings, and then keeps it that way — for an entire year. Enjoy the article!)
A few years ago, I published an article on "How to Spend the Last Two Weeks of the Year". If you know me, then you know I'm a planner. The article is a nice reminder to spend time getting organized and ready for the new year. One of the items on the list is to do a mini audit. 
And this year, you might want to focus that mini audit on labor law posters. The U.S. Equal Employment Opportunity Commission (EEOC) issued a new "Know Your Rights" poster in October and most employers are required to display this new poster at their work site. 
Just as a refresher, the EEOC is responsible for investigating charges of discrimination against employers who are covered by federal anti-discrimination laws. Most employers with at least 15 employees are covered under EEOC laws. In situations of age discrimination, it's 20 employees. Most labor unions and employment agencies are also covered. EEO laws apply to all types of work situations including hiring, wages, benefits, training, harassment, promotions, and firing. Bottom line: if you haven't already changed out your poster, then you probably need to. 
But before you just simply order the new EEOC poster, it could make a lot of sense to ensure that you're in compliance with the rest of your labor law posters. According to Ashley Kaplan, Esq., senior corporate counsel for HRdirect, over the past year there have been more than 200 mandatory poster updates impacting U.S. employers. Here are a few areas to review:
3 Employee Groups with Unique Labor Law Posting Requirements
We tend to think of labor law postings as being just for our employees. Truth is that four of the six mandatory federal postings apply to applicants as well. There are also state and local requirements. Physical postings must be displayed for applicants who come into your office for pre-employment interviews, testing, or any part of the application process.
While I believe that most employers know they need to have labor law postings, I can also see organizations forgetting to regularly audit what they have posted. For example, in addition to labor law postings for applicants, there are requirements for remote workers as well as Spanish language postings.
Labor Law Posting Requirements for Hybrid and Remote Work
Speaking of remote work, in McKinsey's American Opportunity Survey, 58% of respondents indicated that they work at least part of their time remotely. The continued conversation about remote work does raise the question, how do organizations communicate with employees when it comes to topics like workplace compliance postings? Organizations need to be focused on getting the work done, but they also need to make sure all employees know their rights as required by federal, state, and local law.
Different Industries Require Different Labor Law Postings
When it comes to federal posting requirements, we cannot assume that all organizations are the same. Some public-sector organizations are required to post employee notices on whistleblower protections, right to know postings, and information about electronic monitoring. 
In addition, certain industries have additional posting requirements. For instance, hospitality establishments might be required to post information about alcohol service, notices for tipped employees, and cardiopulmonary resuscitation (CPR) and choking assistance information. And health care organizations might have up to 15 additional notices covering areas such as biohazard materials, radiation areas, overtime rules, and Health Insurance Portability and Accountability Act (HIPAA) Notice of Privacy Practices. 
Turn Labor Law Poster Compliance into a Proactive Strategy
The good news is having a labor law posting compliance strategy doesn't have to be complex. Organizations can partner with outside services that will handle the heavy lifting and let you know when changes occur. With Poster Guard's Compliance Poster Service, you would receive an up-to-date federal poster, which includes the new EEO poster PLUS the other five federal mandatory posters. The service also includes all the up-to-date state and local posters for your location(s). 
But to me, this is the best part – for the next twelve months, you would get new posters every time a mandatory change occurs . . . automatically with no additional cost. Poster Guard provides a 100% guarantee that the posters are compliant – or they'll pay any government posting fine. As you're thinking about how you want to spend your time, it could make some business sense to think about where you can create the most value for your organization.
One of the first business lessons I learned as a consultant was that just because I could do something doesn't mean I should. Spending huge amounts of time on manual tasks keeps me from my clients. The same applies to other organizations. Spending lots of time manually tracking labor laws keeps them from their customers and employees, which has a direct impact on the bottom-line. That is a great lesson for the year ahead!
The post Do a Quick Audit of Your Labor Law Posters Before the New Year appeared first on hr bartender.
​