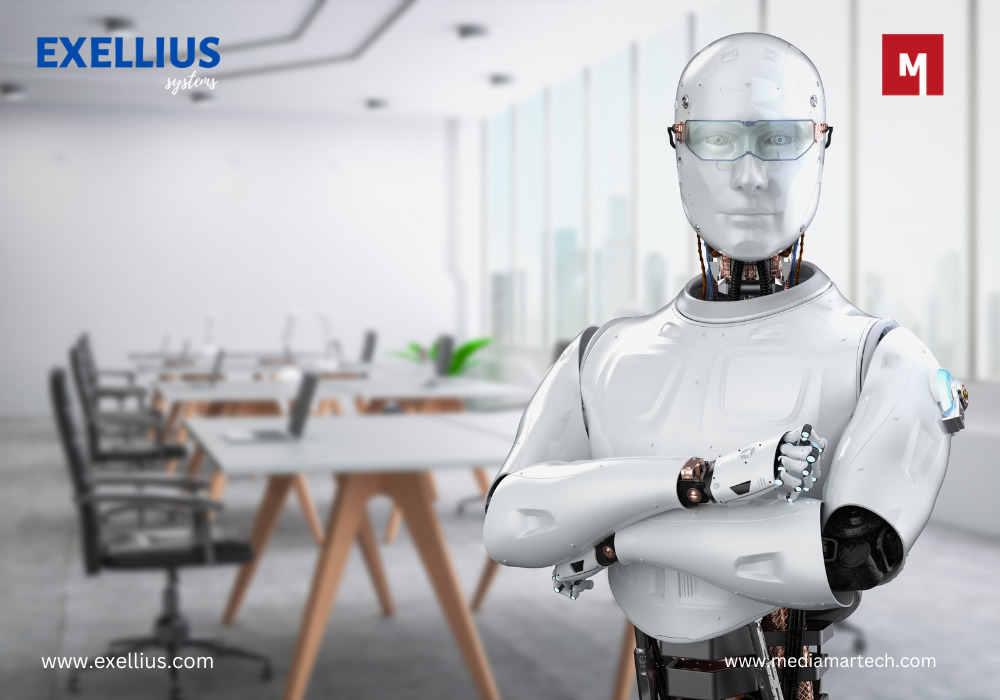 Introduction
Artificial Intelligence (AI) has gained significant prominence in various industries, including Human Resources (HR). AI-powered systems offer numerous benefits in streamlining HR processes, such as talent acquisition, employee engagement, and performance management. However, as AI becomes more integrated into HR practices, ensuring transparency and security is paramount. In this blog post, we will delve into the importance of AI transparency and security in the context of Human Resources and explore strategies to facilitate them effectively.
Understanding AI Transparency in HR
Artificial Intelligence transparency refers to the ability to understand and interpret the decision-making process of AI algorithms in HR systems. It involves clear communication and visibility into how AI models analyze data, make predictions, and generate outcomes that impact employees or candidates. Transparency ensures that HR professionals and stakeholders have insight into the factors influencing AI-driven decisions and promotes trust in the system.
The Significance of AI Security in HR
Artificial Intelligence security in HR focuses on safeguarding sensitive employee data and preventing unauthorized access or malicious use of AI systems. As AI systems rely heavily on data, including personal and confidential information, protecting this data becomes a critical aspect of ensuring the security and integrity of HR processes. Robust security measures are necessary to prevent data breaches, maintain employee privacy, and comply with data protection regulations.
Strategies for AI Transparency in HR
1. Explainable AI Models
Using explainable Artificial Intelligence models is crucial for fostering transparency in HR. These models are designed to provide clear explanations for their decision-making processes. By utilizing techniques such as rule-based systems or interpretable machine learning algorithms, HR professionals can understand how AI models arrive at their conclusions. This allows for better evaluation and identification of any biases or unfair practices in the decision-making process.
2. Data Collection and Documentation
Transparent AI in HR requires comprehensive data collection and documentation. HR teams should maintain detailed records of the data used in AI systems, including its sources, preprocessing techniques, and any transformations applied. Transparent data collection practices ensure accountability and allow for audits or investigations when necessary.
3. Regular Auditing and Monitoring
Regular auditing and monitoring of AI systems are essential to ensure ongoing transparency. HR departments should conduct periodic assessments to evaluate the performance and fairness of AI algorithms. This involves monitoring the accuracy of predictions, identifying potential biases, and making necessary adjustments to maintain transparency and mitigate any unintended consequences.
4. Clear Communication with Employees
Transparency can be enhanced by establishing clear communication channels with employees. HR teams should proactively communicate how AI is being used in various HR processes, including recruitment, performance evaluations, and promotions. Providing employees with information about the AI tools being utilized, their purpose, and the safeguards in place helps build trust and alleviate concerns about potential biases or unfair treatment.
Strategies for AI Security in HR
1. Robust Data Protection Measures
Ensuring AI security in HR starts with implementing robust data protection measures. This includes encryption of sensitive employee data, secure storage practices, and restricted access to authorized personnel only. Regular data backups and disaster recovery plans should also be in place to prevent data loss or unauthorized access.
2. Regular Vulnerability Assessments
Conducting regular vulnerability assessments and penetration testing helps identify potential security loopholes in AI systems. By proactively testing the system's defenses, HR teams can address any vulnerabilities or weaknesses before they are exploited. This ensures that AI systems remain resilient against cyber threats and unauthorized intrusions.
3. Compliance with Data Privacy Regulations
HR departments must comply with relevant data privacy regulations, such as the General Data Protection Regulation (GDPR) or local data protection laws. Ensuring compliance involves understanding the legal requirements, obtaining necessary consents from employees, and implementing data access controls to protect personal information.
4. Ethical Frameworks and Guidelines
Establishing ethical frameworks and guidelines for AI use in HR promotes responsible and secure practices. HR professionals should adhere to ethical principles that prioritize fairness, transparency, and accountability in AI-driven decision-making. Developing internal policies and guidelines specific to AI in HR ensures that ethical considerations are integrated into all stages of AI implementation.
FAQs about AI Transparency and Security in HR
1. Are AI-powered HR systems completely unbiased?
While AI systems strive for fairness, biases can still emerge due to various factors, including biased training data or flawed algorithms. Regular monitoring and auditing of AI systems can help identify and address any biases, ensuring fair and equitable outcomes.
2. How can HR professionals ensure employee trust in AI systems?
Building trust in AI systems requires transparent communication and involving employees in the decision-making process. HR professionals should explain how AI is used, the benefits it brings, and address any concerns employees may have regarding privacy or fairness.
3. What are the potential risks of AI security breaches in HR?
AI security breaches in HR can result in the exposure of sensitive employee data, identity theft, or unauthorized access to confidential information. Such breaches can harm employee trust, lead to legal repercussions, and damage the organization's reputation.
4. How can organizations ensure compliance with data privacy regulations when using AI in HR?
Organizations should stay informed about relevant data privacy regulations and implement appropriate technical and organizational measures to protect employee data. This includes obtaining proper consents, securely storing data, and conducting regular audits to ensure compliance.
Conclusion
As AI continues to shape the HR landscape, transparency and security are critical factors in harnessing its benefits responsibly. Emphasizing AI transparency helps build trust among employees and stakeholders, ensuring fairness and mitigating biases. Simultaneously, prioritizing AI security safeguards employee data, prevents unauthorized access, and maintains compliance with data privacy regulations. By adopting strategies that promote both transparency and security, organizations can embrace the power of AI in HR while upholding ethical and responsible practices.
For more tech content like this Visit:

IT and Tech: Info Tech Online
BANKING, ACCOUNTING, INSURANCE AND FINANCIAL SERVICES: Finance Tech Online
HEALTHCARE AND PHARMACEUTICALS: HealthCare Tech Online
TRANSPORTATION AND LOGISTICS: Transport Tech Online
ENTERTAINMENT, TRAVEL AND HOSPITALITY: Entertainment Tech Online
MARKETING, ADVERTISING AND PUBLIC RELATIONS: Channel Tech Online
HUMAN RESOURCES COMPENSATION AND BENEFITS: Human Resources Tech Online
MECHANICAL AND CIVIL ENGINEERING: Engineering Tech Online
MANUFACTURING AND CONSTRUCTION: Manufacturing Tech Online
NON-PROFIT AND NON-GOVERNMENT ORGANIZATIONS: Non Profit Tech Online

Want to promote your content?

Visit: Exellius Systems or Media Martech